This Cinnamon Sunset Cocktail recipe was developed in conjunction with the Happy Harry Potter series at Rae Gun Ramblings. Yay! #happyharrypotter
I know most Harry Potter fans are all "GO HARRY!" Or Hermoine, or Ron, or one of the other main characters. But I'm sitting here hardcore rooting for Molly Weasley. My patronus is Molly Weasley. That fantastic woman raised seven (SEVEN) rambunctious kids into successful adults. On a budget. The woman is my hero.
As a mom of five, I picture Molly hustling and bustling to get through the day and just watching the clock for bedtime when she can snuggle onto the threadbare couch with a good book,
a sweet snack
, and strong cocktail. This drink is inspired by the Tequila Sunrise, but if I know anything about a busy mom, it's that she's enjoying her poison at night when the house is finally quiet - thus the name
Cinnamon Sunset Cocktail
.
The colors and flavors in this cocktail represent the Molly Weasley I know in my mind quite well. Orange juice because firstly she's sweet (tempered though by tart citrus - she's sweet, but she's not sugary), as well as the signature Weasley color. Cinnamon candy for the unceasing fire burning in her soul and spilling out in the way she loves and moms everyone so fiercely. Finally, tequila and grand marnier because, well, Molly's got a kick.
I like to think Molly and I would be pals. I mean, I realize I'm a muggle - but I think she'd be open to it. Any mom of 5 or more that makes it through the day must have at least a *little* magic in them. Amiright? (Just tell me I'm right). Hopefully she wouldn't mind that I'm pretty sure I'm a Hufflepuff. P.S. Sorting Hat - I'd love to be a Gryffindor! You know. That is, if wrangling 5 kids all day qualifies me as having magical powers.
If you love Harry Potter inspired recipes and crafts, make sure to check out my
Butterbeer Fudge Topped Blondies
, as well as all the other incredible foods and crafts created in cooperation with
Rae Gun Rambling's Happy Harry Potter Series
, which have all been leading up to today - July 31 - Harry Potter's birthday! After you'd made your cocktail, scroll down to the bottom of this post and enter for the chance to win about a gajillion awesome Harry Potter prizes!
-----------
Molly Weasley's Cinnamon Sunset Cocktail, Ingredients:
1 tablespoon red hot cinnamon candies
1 ounce tequila
1 ounce grand marnier
6 - 8 ounces orange juice
Molly Weasley's Cinnamon Sunset Cocktail, Directions:
Place cinnamon candies at the bottom of glass.
Add tequila and grand marnier.
Pour orange juice over top and stir.
Grab a book and enjoy!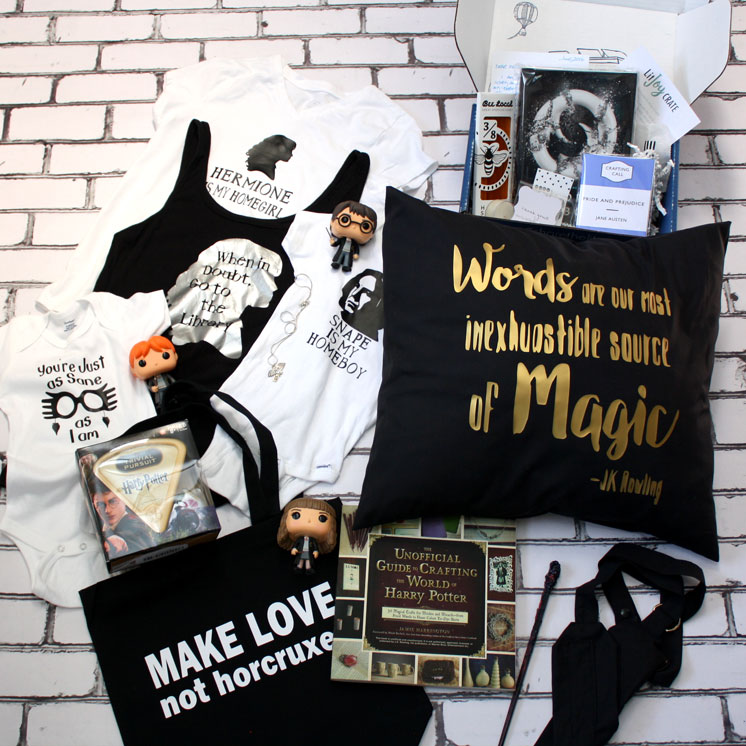 See
more about each prize
and sponsor at this giveaway post and be sure to enter the other equally awesome prize pack while you're there! Winner
must have a US address or be willing to pay for international shipping.